Petition of the Week: January 25th-29th
The ACLU of Kansas has filed 102 applications on behalf of people seeking clemency from Governor Laura Kelly. They represent a whole host of reasons why someone might be deserving of a second chance: they have been rehabilitated, or they were sentenced under old, draconian laws that are no longer applicable, or they were imprisoned for a low level offense and should have never been incarcerated in the first place.
We also have sought the release of 20 people for "functional incapacity," a process which pushes applications first through multiple layers of facility and warden approval, then layers within the Secretary of Corrections' office, and then on to the Prisoner Review Board. For these clients, their physical health has deteriorated and they seek release to seek medical and end-of-life care. Many don't have very long to wait.
Clemency is about who these people are today, not what they did, as lawyer and activist Bryan Stevenson says, on their worst day.
---
Visit the Stone Catchers Blog bi-weekly to meet our clients and learn about their stories.

Rudy Anderson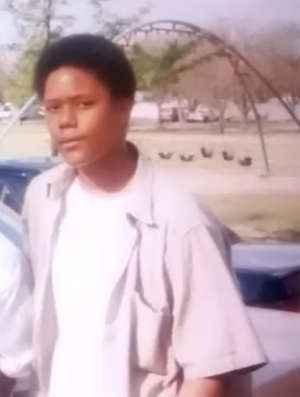 Rudy Anderson, is 38 and has been incarcerated for a series of violent crimes he committed at age 15. He worked in the volunteer hospice program at Hutchinson Correctional Facility and for six years, where he bathed people, bound their wounds, changed bedding for the incontinent, and sat with them as their last caregiver and companion.
Over the years, he has completed certification through the Kansas Extension Master Gardener Curriculum, once growing the largest piece of produce at the Kansas State Fair. He has also held jobs in food service, and collected donations for numerous charities such as The Ronald McDonald House.
In Rudy's current job, he's responsible for the assembly of electrical wire harnesses for vehicles.
"While incarcerated," he said in his clemency application, "I've tried to rehabilitate myself."
We begin this series of profiles on our clients with Rudy not only because of his extraordinary efforts at rehabilitation, but also because if Rudy does not measure up to standards for release, then we need to uproot and rebuild those standards. From his work, his self-reflection, and his support system, it would be difficult to imagine a better clemency candidate.
Rudy has a large network of supportive family and friends and mentors. If released, he could live with his sister who also is a mental health therapist. A former teacher has offered Rudy a place in home with his family to help with Rudy's transition.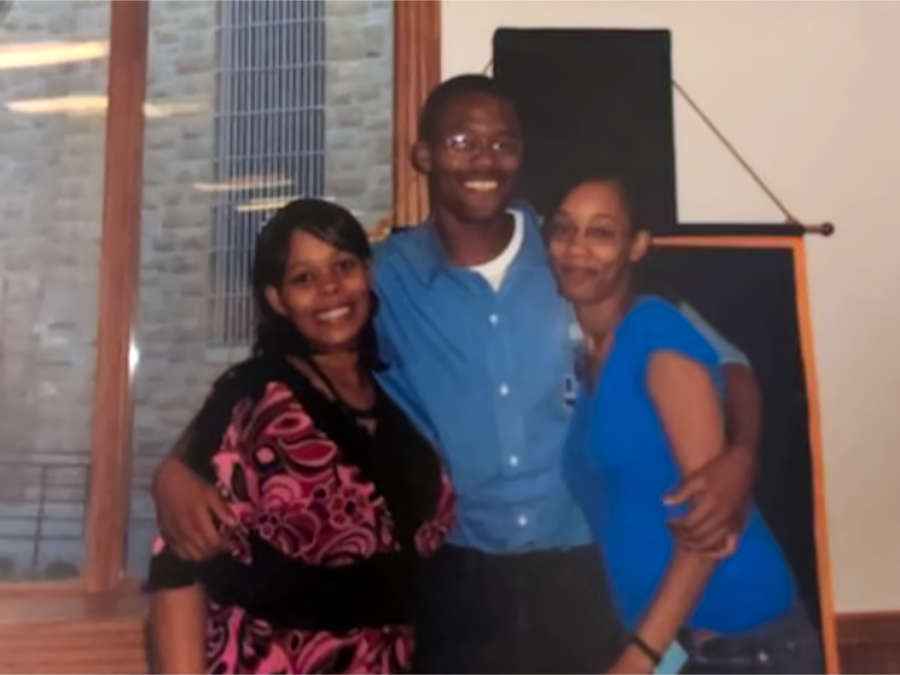 Or, he could live on his own. During his incarceration, he has saved $10,000 through his numerous job opportunities from print shop work, to carpet cleaning, to house repair to making signs.
Rudy's release request has urgency because he also has an underlying medical condition that makes him particularly vulnerable if he were to suffer a COVID-19 infection.
"I have suffered from asthma for a long time," he said in his application. "My health is not what it used to be."
He's not who he used to be either. He's worked hard to put his troubled teenage years behind him.
---
Mike McCloud
67 years old.
Michael McCloud spent 27 years in prison for several 1990 armed robberies over about a six-month period. He was released in 2018 when a Judge reviewed his case and ran his charges concurrently, rather than consecutively.
But that Judge's ruling was successfully challenged by the Johnson County District Attorney's office and if he does not receive clemency, the 67-year-old faces another 21 years in prison.
It is important to note that while the Johnson County DA's office challenged Mike's release, it also has indicated that it will support his clemency bid.
McCloud sidesteps nothing about those robberies. He admits that during a difficult time in his life, he made some awful choices.
"An officer told me I was the ideal kind of inmate who stayed out of trouble and tried to help others…"
What you may not know, however, is that McCloud repaid the he stole with money he made at a job he secured while incarcerated. Also, in all of that time, prison officials never once cited McCloud for a violation. He was a model prisoner.
"An officer told me I was the ideal kind of inmate who stayed out of trouble and tried to help others," Mike said in his clemency application. "I was involved with the "Lifers' group, which worked to promote positive relationships among facility residents, staff, and the community."
Every month during his incarceration employment, he sent $300 to his aunt and uncle to save for him. By the time he was released, he had enough to buy a pickup.
Since his incarceration, Kansas reduced the prison sentences for the crimes for which he had been convicted. His 27 years served is more than double the time he would have been sentenced under the new law.
Returning to prison presents other dangers.
McCloud has diabetes. Getting locked up in our coronavirus-infested prison could cost him his life. The additional 21 years he faces if he is not granted clemency could constitute a death sentence.
---