Our Shoe Leather Blog to help fill local journalism void
Local journalism's slow death, an increased reliance on fewer and fewer news sources, and the sowing of both misinformation and disinformation have coalesced, to our collective detriment. When considered alongside opaque governance practices, the dearth of in-depth analysis in reporting on critical civil liberties issues lays bare the current risk to our communities and our democracy.
In plain terms, we are uninformed about the very issues that comprise—or seek to compromise—our rights.
With the launch of our Shoe Leather Blog, the ACLU of Kansas hopes to reverse this trend. We are inviting independent journalists to conduct thorough investigations of issues undergirding civil liberties and civil rights issues central to the ACLU's work. We provide only the platform; the content is solely the work of independent, third-party journalists.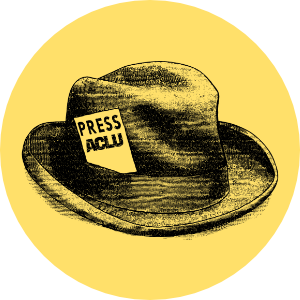 In devoting resources to this initiative, we are augmenting our consistent effort to bring transparency and accountability to government—redoubling our commitment, alongside our
data transparency effort
, to provide information that is accurate, verifiable, and clarifying.
---
The Shoe Leather Blog will shine a light on what is happening with Kansans' rights, one in-depth, compelling post at a time.
We hope you will bookmark this site and return time and again.
---